This morning, I was in the bathroom with my friend, iTunes Music player, and as usual, he was on shuffle. Fuuny guy. He has mastered...
Youth Corp members have been highly expectant, following President Muhammadu Buhari's declaration on Tuesday that the approved N30,000 new minimum wage would be paid...
I can't lie and say I am a tennis person (I'm not a sports person...
The issue of gender inequality in the world of football has once again come to...
With another disappointing exit at the Copa America, Lionel Messi is yet to win a...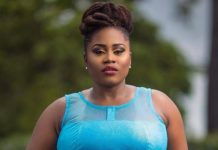 Ghanaian actress, Lydia Forson has angrily come for people who are accusing Chris Attoh of his wife, Bettie Jennifer's murder. Lydia Forson believes that...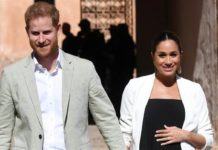 The Duke and Duchess of Sussex — better referred to as Prince Harry and Meghan Markle have welcomed their first child, a boy, the...
Cardi B led the pack in 2019 with 21 nods (including top artist) and was followed by Drake and Post Malone with 17 nominations...
It's been 500 years since Leonardo da Vinci died, but his brilliance continues to fascinate the world. Commemorations for the five-century anniversary of his death...
Ikoyi, a restaurant in London, has been awarded one star, by the Michelin Guide, becoming the first African restaurant in London to gain such...